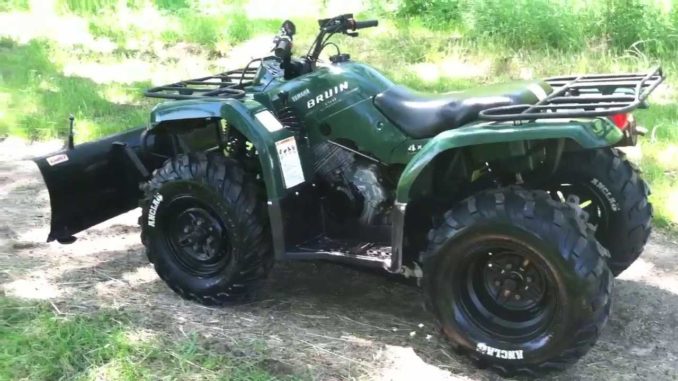 A Yamaha Bruin 250/350 ATV repair manual is a soft cover book which contains repair instructions on how to perform troubleshooting, repairs and maintenance tasks on a quad or an all-terrain vehicle (ATV).
Yamaha Bruin ATV repair manuals, also termed Yamaha Bruin service manual or workshop manual, may be in print or digital form. They contain step-by-step instructions, clear photographs and detailed illustrations on how to service, fix and maintain ATVs. During their production, a complete tear-down and rebuild of an all-terrain vehicle is carried out. This ensures that each and every part of vehicle is covered and allows the user to carry out simple maintenance tasks as well as extensive repairs. They are made with the mindset of a do-it-yourself kind of person. There are detailed factory-made manuals designed for professional technicians and others that lack and in-depth coverage of vehicle problems designed for novice mechanics.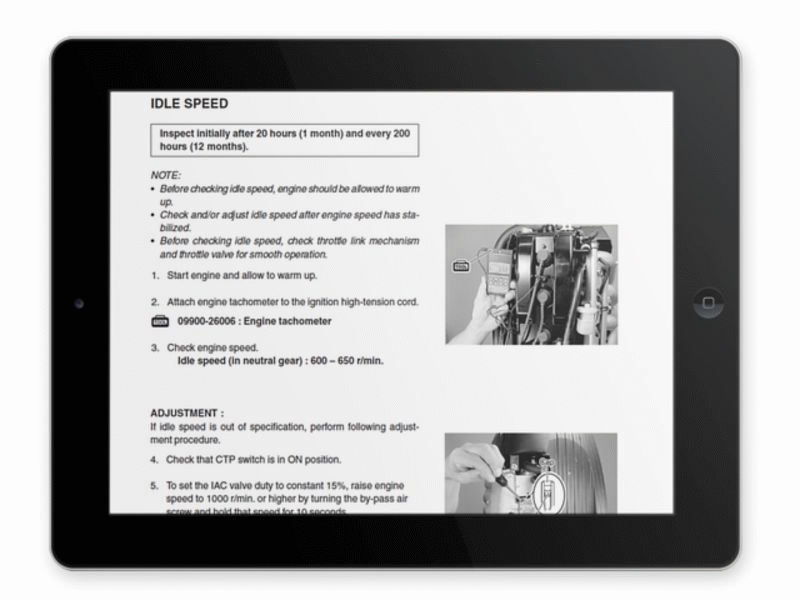 Yamaha Bruin ATV repair manuals contain comprehensive repair instructions and detailed information on the following systems:
Vehicle specifications

Tune up, maintenance and lubrication

Engine lower and top ends

Internal and external shift mechanisms

Exhaust and fuel systems

Electrical system

Wiring diagrams

Final drive and rear axle suspension

Body, clutch and brakes

Steering and front suspension
These repair manuals cover vehicle models from as early as the 1960s. They are written and prepared by teams of passionate and knowledgeable DIY enthusiasts with the aim of making it easy for any first-time mechanic to conduct ATV repairs. They are all-inclusive, with shortcuts and tricks that make tricky repair tasks easier.
Benefits of having a Yamaha Bruin ATV repair manual
Carrying out repairs on your ATV saves you money. This is not only on auto repair services, but also on spare parts. Manuals contain useful information about the best spare parts for your vehicle model.

It saves you time. Auto repair shops tend to have several customers, hence, may take a lot of time before attending to your vehicle.

ATV manuals assist in learning more about your vehicle's equipment and features. This helps you to constantly and effectively monitor your vehicle's road performance.
The availability of solid instructions helps the owner to undertake ATV repair tasks with confidence. It is equivalent to having a seasoned mechanic by your side.

Manuals assist in the creation of a consistent maintenance, service and repair plan for your vehicle.

The owner is able to prevent future problems, improve his/her vehicle's safety on the road and maximize its efficiency.

Tightening sequences, torque specifications and safety procedures eliminate guesswork. This ensures that every task carried out is certain and potential mistakes are avoided.
Go here if you're looking for a Yamaha Grizzly 350 repair manual.
The ability of all-terrain vehicles to handle a wide range of terrains makes it necessary to carry out regular maintenance, repairs and troubleshooting on the vehicle. This ensures that the vehicle's lifespan is prolonged and that it does not cause harm to the user and third parties. When purchasing a Yamaha Bruin ATV repair manual, be vigilant. There are downloadable PDFs available on the internet. Ensure that your copy has highly detailed instructions, diagrams, and illustrations and is from a trusted supplier.