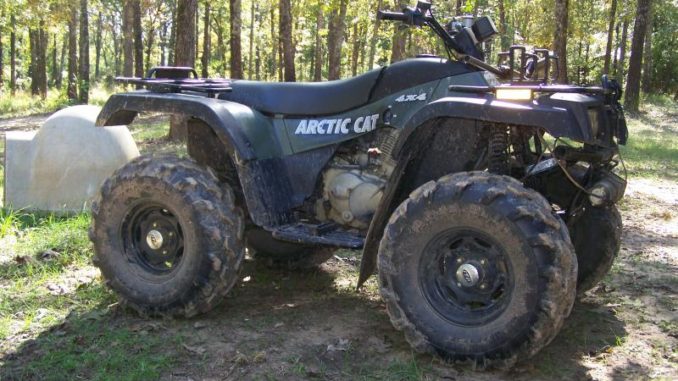 A Downloadable Arctic Cat ATV repair manual is a digitally transmitted book of repair instructions containing maintenance, troubleshooting, service and repair information for the off-road four-wheeler vehicle. It's a digitally formatted handbook that covers every aspect of repair. Whether you are doing periodic maintenance, rebuilding the carburetor/electronic fuel injection or overhauling the entire engine, an Arctic Cat all-terrine vehicle repair manual covers it all.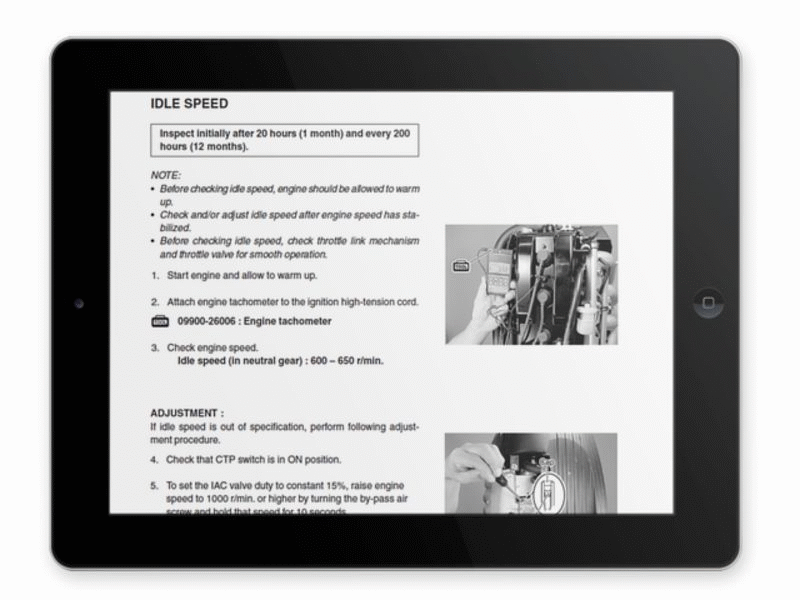 Each manual is divided into chapters and subsections. Each section covers a specific component or system in addition to easy-to-understand repair procedures, such as disassembly, inspection, cleaning, assembly and reinstallation instructions. All manuals contain a wealth of high-definition photos, diagrams, illustrations and schematics to ensure the person performing the repair work completes the job successfully. Here's a small list of chapters and subchapters in an Arctic Cat repair manual (actual topics may differ depending on year and model):
General Information
Vehicle specifications
Component specifications
Torque specifications
Tightening torque (general bolts)
Torque conversions(ft-lb/N-m)
Break-in procedure
Fuel, oil and lubricants
Genuine parts
Preparation for storage
Preparation after storage
Engine And Transmission
Specifications
Troubleshooting
Removing top-side components
Servicing top-side components
Reinstalling top-side components
Removing left-side components
Servicing and installing left-side components
Removing right-side components
Servicing right-side engine components
Installing right-sided engine components
Center crankcase components
Separating crankcase half
Disassembly of crankcase half
Service and repair of crankcase components
Reassembly of crankcase half
Joining crankcase halves
Installing engine
Fuel, Lubrication And Cooling
Carburetor specifications (carbureted models)
Electronic fuel injection (EFI models)
Specifications
Throttle cable free play
Engine RPM (idle)
Gasoline tank
Oil flow charts
Oil filter and oil pump
Testing oil pump pressure
Oil cooler (equipped models)
Liquid cooling system (liquid cooled models)
Radiator
Hoses, thermostat (liquid cooled models)
Fan
Water pump
Electronic fuel pump
Electronic fuel lever sensor
Vacuum pulse fuel pump
Troubleshooting carburetor
Troubleshooting EFI system
Drive System
Front drive actuator
Front drive differential
Drive axles
Rear gear case
Hub
Hydraulic brake caliper
Troubleshooting drive system
Troubleshooting brake system
Suspension
Shock absorbers
Front a-arms
Rear a-arms
Wheels and tires
Troubleshooting
Controls And Indicators
Hand brake lever
Master cylinder assembly
Throttle control
Front differential lock
Shift lever
Speedometer
Tachometer and LCD
Periodic Maintenance
Periodic maintenance chart
Periodic maintenance
Lubrication points
Battery
Fuses
Air filter
Intake chart
Exhaust chart
Adjusting differential lock cable
Checking and replacing v-belt
Coolant
Burnishing brake pads
Valve and tappet clearance
Testing engine compression
Spark plug
Hydraulic brake systems
Electrical connections
Frame, welds and racks
Shift lever
Muffler and spark arrestor
Adjusting throttle cable
Adjusting engine RPM (idle)
Engine and transmission oil, filter and strainer
Headlights, taillight and brake light
Ignition timing
Nuts, bolts and cap screws
Suspension, bushings and shock
Driveshaft coupling
Front differential and rear drive lubricant
Adjusting clutch
Tires
Steering components
Driveshaft and coupling
Electrical System
Specifications
Troubleshooting electrical system
Battery
RPM limiter
Testing electrical components
Accessory receptacle and connector
Brake light switch (auxiliary)
Oil temperature and cooling fan switches
Coolant temperature and cooling fan switches
Engine coolant and cooling fan switch
Temperature sensor
Fan motor
Throttle position sensor
Tilt sensor
ECU error trouble codes
Ignition timing
Taillight and brake light
Headlights
Differential lock relay 2WD and 4X4
Fuse block and power distribution module
Fuses
Ignition coil
EFI sensors and components
Speed sensor
Ignition switch
Neutral start, start-in-gear
Front drive actuator
Regulator and rectifier
Electronic control unit (ECU)
Handlebar control switches
Front drive selector switch
Stator coil (carb models)
Crankshaft position sensor
Starter relay
Starter motor
CDI unit (carb models)
Steering And Frame
Steering post and tie rods
Handlebar grip
Steering knuckles
Measuring and adjusting toe-in
Front rack
Front bumper assembly
Seat
Taillight assembly
Rear body panel and rack
Exhaust system
Belly panel
Front body panel and side panel
Footrests
Download an Arctic Cat ATV repair manual instantly and fix your four-wheeler now. You can download a manual to your computer, tablet or smart phone and get it in seconds. An Arctic Cat service manual contains step-by-step repair procedures, high-quality photos to assist you in the repair process, and the manuals contains advanced troubleshooting guides. Most importantly, each repair manual is model and year specific to ensure you get the best repair information.
References
"DOWNLOAD Arctic Cat Snowmobile Repair Manual 1990-2017." Snowmobile Repair Manual, 10 Aug. 2018, www.snowmobilerepairmanual.com/arctic-cat-snowmobile-repair-manual/.