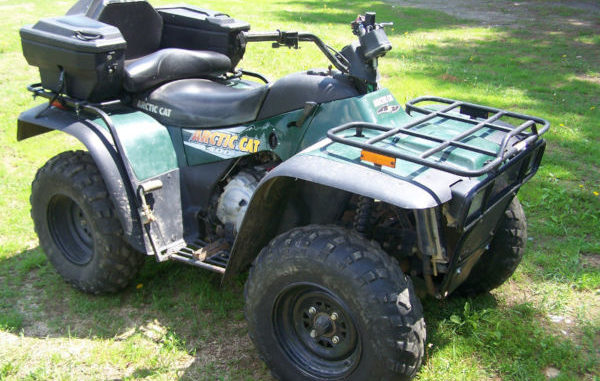 2002 Arctic Cat ATV will not start refers to when the all-terrine vehicle's crankshaft will not rotate at all or the crankshaft will rotate but fails to activate the motor. There can be many causes to why a 2002 Arctic Cat 4-wheeler engine will not start up, such as low compression, no spark or no fuel reaching the carburetor. This article details the causes and corrections to fix starting problems.
Engine Will Not Start or Hard to Start (Low Compression)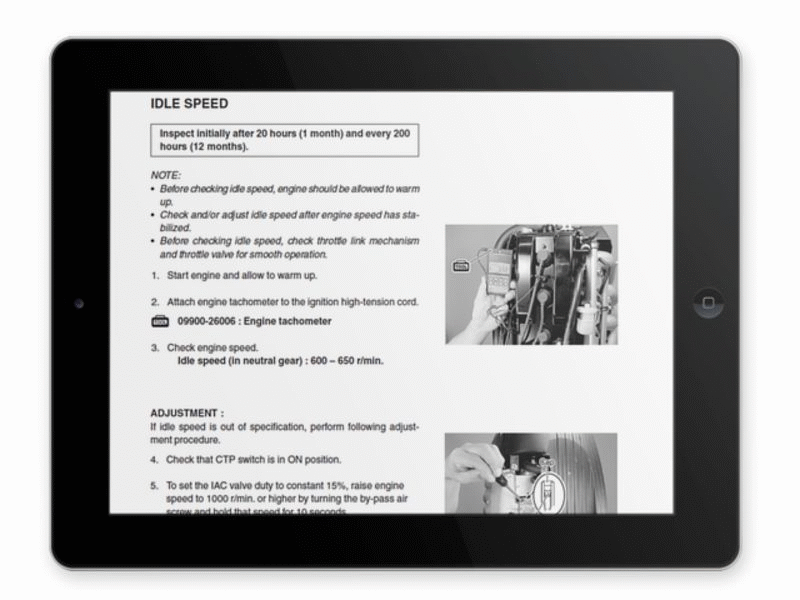 Starter motor cranks too slowly or does not turn at all. To remedy this matter, refer to the download factory service manual "Electrical" section.

Valve clearance misadjusted. Adjust clearance, refer to step-by-step adjustment guide in repair manual.

Spark plug not fully torqued or poorly seated. Tighten plug to factory spec. Do not over-tighten plug.

Valve guides seated poorly, broken or worn. Either repair or replace guides, whichever is necessary.

Cylinder bore worn. Rebore cylinder or replace, whichever is necessary.

Piston rings broken or worn excessively. Replace piston rings.
Engine Will Not Start or Hard to Start (No Spark)
High-tension lead open or shorted. Replace the high-tension lead with a new part. Refer to download repair guide for replacement procedures.

Fouled spark plug. Either clean or replace the spark plug, whichever is needed.

Ignition coil faulty. Replace ignition coil with a new part.

Spark plug wet. Drug or clean spark plug, whichever is needed.

Faulty CDI unit. Replace CDI unit.

Faulty magneto. Replace magneto with a new part.
Engine Will Not Start or Hard to Start (Fuel Not Reaching Carb)
Obstructed fuel screens. Either replace inlet screen, clean or replace valve screen, whichever is needed.

Fuel tank vent hose blocked. Clean gasoline vent hose.

Obstructed fuel hose. Either replace or clean hose.

Faulty carburetor inlet needed. Replace needle with new part.
These troubleshooting procedures apply to the 2002 Arctic Cat 250 300 375 400 500 manual and automatic transmission 2X4, 4X4 off-road vehicles. It's highly recommended to use the downloadable online repair manual when performing maintenance and repairs.
An Arctic Cat 400 service manual covers every aspect of repair and includes advanced troubleshooting, diagrams, schematics and high-quality pictures to help you complete the repair work successfully.