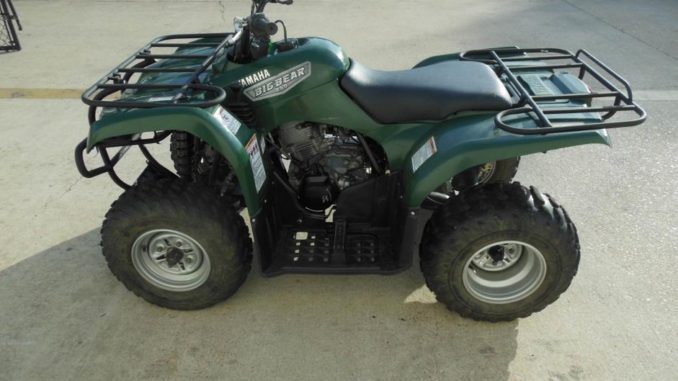 1999-2004 Yamaha Big Bear 250 ATV engine won't start refers to when the motor's crankshaft either turns but fails to start the engine or the crankshaft doesn't turn at all. This article details the main reasons why a Yamaha Big Bear 250 will not start and what should be check to resolve the problem.
STARTING FAILURE OR HARD STARTING
Fuel System
Check for one or more possible malfunctions: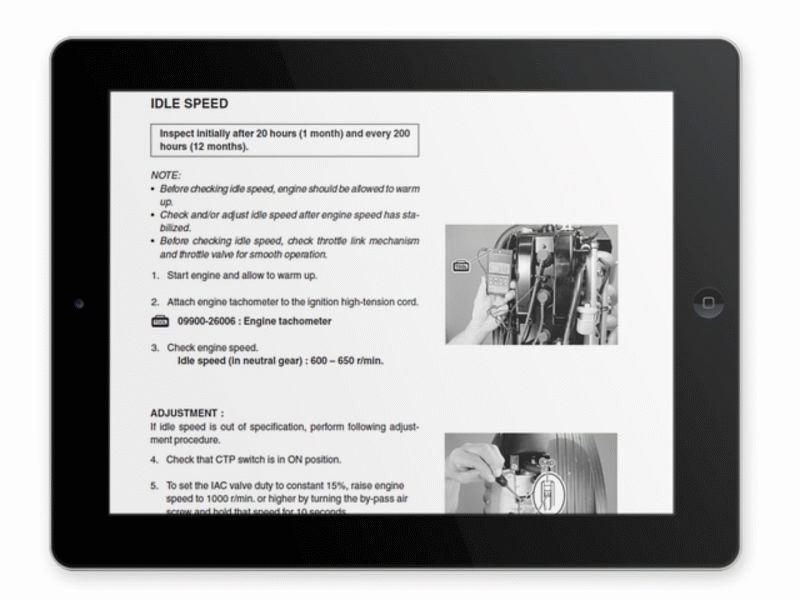 Empty fuel tank.

Obstructed fuel hose.

Dirty fuel filter.

Contaminated or deteriorated gasoline.

Obstructed fuel strainer.

Obstructed Fuel breather hose.

Blocked pilot jet.

Clogged air filter element.

Obstructed pilot air passage.

Defective starter plunger.

Obstructed starter jet.

Damaged or deformed float.

Improperly set pilot jet.

Damage or worn needle valve

Valve seat not seating properly.

Fuel level misadjusted.
Electrical System
Check for one or more possible malfunctions:
Damaged or incorrect spark plug gap.

Worn spark plug electrodes.

Incorrect spark plug heat range.

Wire between terminals broken.

Spark plug cap defective.

Ignition coil damaged or shorted secondary/primary.

Ignition coil body broken.

Defective spark plug lead.

Defective CDI unit.

Broken woodruff key.

Defective pickup coil.

Faulty source coil.

Defective starter clutch.

Defective main switch.

Defective starter motor.

Wiring shorted, frayed, disconnected or broken.

Defective starter relay.

Defective neutral switch.

Rear brake lever switch defective.

Defective stater circuit cut-off relay.

Defective start switch.

Low compression, damaged piston ring, blown head gasket, etc.
If you plan to service or repair the Yamaha Big Bear 250 (YFM250) yourself, it's highly recommended to download the online factory service manual from this website before you begin any repair work. It provides detailed step-by-step procedures on how to fix everything listed here. It also contains diagrams, photographs and illustrations to ensure you complete the repair job successfully.
Go to https://www.911manual.com/yamaha-big-bear-350-repair-manual/ to download a repair manual instantly.